Fusion is pleased to welcome SolidX, one of the early innovators in the Bitcoin ecosystem, to the DCRM Alliance and its continued efforts"We are...
Fusion Open Source Community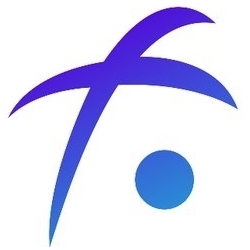 FUSION (FSN)
Price
$ 0.125561
This morning our mainnet was successfully upgraded to v3.6! 🔥🔥
The upgrade went as smooth as butter and anyone can now deploy smart contracts utlizing Fusion Time-Locks and Assets while benefiting from the other improvements!
https://t.co/Ib21pDrcga
https://t.co/9herFb3y78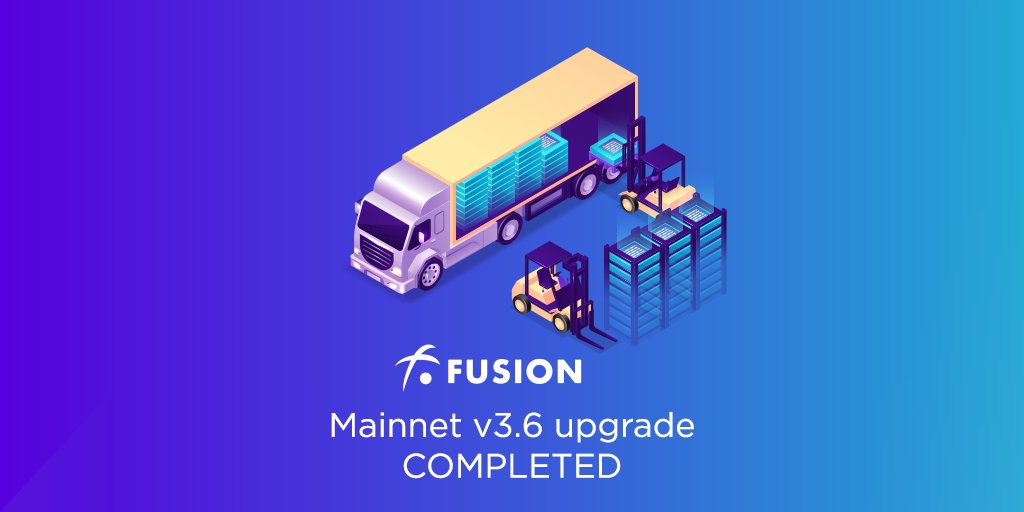 Are you ready for block 1,818,300? Our mainnet has less than ONE day to go before the transition to v3.6! 🔥🔥
Anyone using the network that still hasnt updated their node, now is the time! ⚠️
Learn more:
https://t.co/Ib21pDrcga
https://t.co/4SDth8UbPv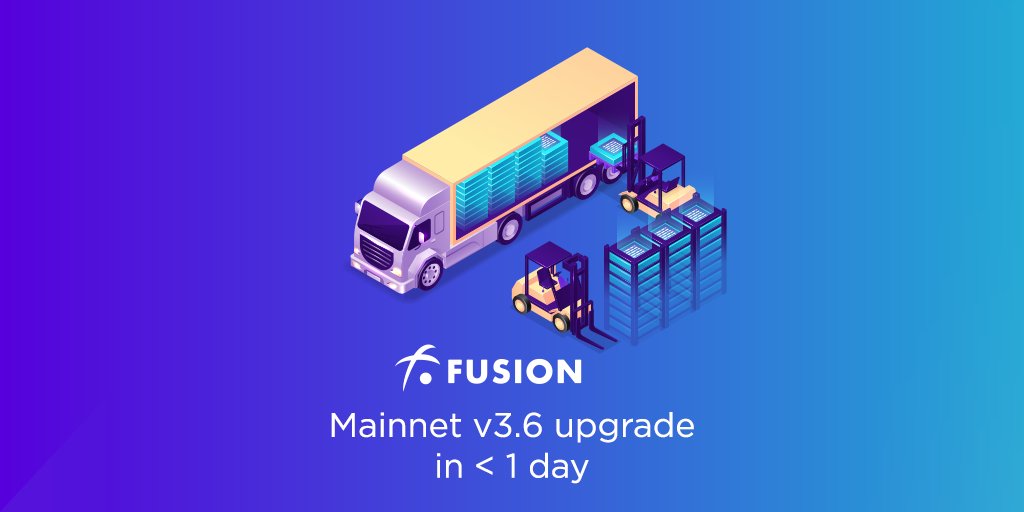 The Fusion Network is kept safe by 204 nodes. This week, 45873 blocks were validated which resulted in 115k FSN of block rewards.
Stats:
Transactions: 3597
Swaps Taken: 25
Swaps Made: 42
Assets Gen.: 0
USANs Gen.: 3
More at
https://t.co/1UbaNU2LHH
$FSN
https://t.co/few4hvcDcb
Tax season is upon some of us and we have been getting requests on how to export rewards.
We're launching an experimental feature where you can export all rewards to CSV found @ the bottom of any miner page.
Please report any errors and be patient as it's kind of slow. ⌛️
https://t.co/lebIJXExjN
submitted by /u/marco77777
My personal donations seem to have triggered a desire for a way in which we can pool donations from everyone in a...
In consideration of what to do with some recently acquired FSN bought at prices that had been tough to imagine before the...
Fusion/WeDeFi Resources How is the resource / priority challenge between foundation and WeDeFi handled (assuming, the same people are dedicated to both organisations). The priority...